Being the first to focus on the "Emotional Quotient" of headwear, we created FLEXFIT to be the most comfortable cap in the world. Flexfit caps have a special technology to give the user a perfect fit, they are scientifically constructed with a 2 sized solution accommodating every size head. This innovative flexible sized patent technology has revolutionized the headwear industry.
The caps are ergonomically constructed with a special technique that weaves polyurethane with elastane into the sweatband but it does not stop there. To keep them in shape YUPOONG have specially developed technical fabrics which are weaved throughout the entire crown, giving you a snug fit all the time regardless of one's head or shape size.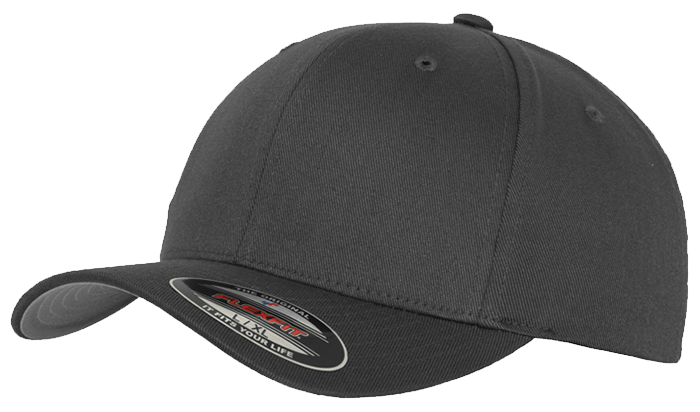 The unique design makes the cap unbelievably comfortable and incredibly secure as if it was custom made for especially for you.
All of the materials and components used in our manufacturing process are internationally approved by reputable agencies and do not contain any harmful substances.
We have developed many special fabrics for optimal performance, these include Cool & Dry, Anti Mosquito, Anion tech ensuring no challenge is too difficult to overcome.
The FLEXFIT comes with:
distinctive patent label,
peak sticker,
woven labels,
hangtags and sweatband.
The centre front part of the 3½ crown is reinforced with buckram and is typically constructed to resemble the best cap in the headwear industry and it is a
true statement why many of the world's top brands select Yupoong Family brand caps as their preference.
Flexfit comes in a number to silhouettes from 8 to 4 panels giving the customers ultimate choice of the various styles.
Each Flexfit is made with a specialized peak as standard which can be curved and adjusted continually without becoming damaged or mis-shaped. The curve peak we use is a specially formulated material that is unique and a patent technology of YUPOONG that is known as Permacurv®.
---
TECHNICAL DATA SHEET