Take what is already unique and bring your vision to life.
There's no better way to express yourself than with a bespoke cap, and for a headwear collection as unique as the people wearing it, why not create a style all of your own?
Features like inner tape, labelling and branding can all be personalized to your specifications. Choose your own signature fabrics to really make a statement, and select materials and components developed by your approved vendor.
It's a bespoke service from start to finish, and can really make your design come alive.
Bringing together the finest materials, cutting-edge technologies and the unrivalled expertise of our designers and craftspeople, we work with you to create a headwear that's as unique as you are. All you have to do is imagine it and we will create it.
With advanced technology and precision design capabilities, FLEXFIT EMEI has a team of leading designers capable of working with you to develop unique designs according to your brief and concept.
FLEXFIT DOMESTIC
Apply branding to caps
already done requires a high expertise.
Flexfit has a very qualified specialists
team and each knowledge
is finished by high standards.
FLEXFIT OVERSEAS
Supplying bespoke services and products
on global scale to different
successful brands, Flexfit Yupoong
is at the forefront on trends
development on global market.
INNOVATIVE
HEADWEAR
A commanding presence, Yupoong
Family brands encapsulate contemporary luxury.
Each cap design is complemented
by modern technologies, with the potential
to personalise it to the smallest detail.
TECHNOLOGY
& DESIGN
Innovation is at the heart of our DNA, whilst developing innovative technologies our leading team of designers work around the global to develop bespoke designs made from the finest materials and components.
ZERO DEFECT
SYSTEM
This program was introduced in 2012 as part of our standard manufacturing process, by doing so we gained the confidence of our partners to ensure we deliver a high quality product and service responsibly and efficiently.
Flexfit Yupoong is the leading company in the production world headwear for 40 years.
Founded in 1974, is above all a legend, that of a prestigious company whose products are used by world leading brands of the 21st century and have been acknowledged as the "EPITOME OF REFINEMENT".
It is also the combination of unique craftsmanship and the highest standards of quality which has help us develop a whole new range of the next generation of headwear and services.
We have given birth to 4 unique styles of caps and named these FLEXFIT, 110, 210 and CLASSICS.
Every kind of cap is available in many materials and different colors in order to satisfy the needs of any consumer, also the  most sophisticated or technical one.
From Classical Models to the most innovative, the aim of Yuppong is to meet fashion demands and create an emotional link with consumers.
As part of this process, flexfit offers also custom design to be realized even on models already availabale on collection. Flexfit Yupoong is synonymous of very high level quality,  no other cap in the worls is made with such precision.
With its unique and patented features, that include permacurve, flexfit has created a cap that ensures the maximum comfort, that perfectly fits every head maintaining the classical shape of a fitted cap.
This aspect, as probably you should confirm, offers to those who wear it the best of both peculiarities.
Flexfit Cap, Flexfit Wooly Combed, Low Profile Wooly Cap, Flexfit 5 Panel, Flexfit Bamboo, Flexfit Garment Washed, Flexfit Flat Visor, Flexfit Delta, Premium 210 Fitted, Foam Trucker, Classic Trucker, Retro Trucker, Classic Snapback, Carbon Snapback, Low Profile Cap, Leather Snapback, 110 Fitted Snapback, 110 Visor, Classics Jockey Cap, Bucket Hat, Beanies.
By choosing a Yupoong family product you declare your passion for quality.
MANUFACTURING INNOVATIVE EXCELLENCE
Corporate social responsibility and compliance
Aiming to focus above the regulated international standards, Yupoong Inc has developed and advanced manufacturing facility to achieve superior standards that comply within the regulations of the international labour laws.
Gratitude and appreciation is highly awarded to all employees at the factories who without we would not be able to achieve our success.
With state of the art systematic scientific manufacturing facilities in Bangladesh and Vietnam we have a respectable vendor compliance record and proud to have achieved recognized standards and certifications. Using manufacturing processes, materials, components and trims carefully selected to comply with stringent international ethics is our standard practice of business.
Within our factories, we have a Six Sigma quality control system which seeks to improve the quality of the output of our headwear, a process by identifying and removing the causes of defects and minimizing variability in manufacturing processes.
The Six Sigma process is one in which 99.96% of the total production is inspected to ensure our products are free of any defect which reflects in the introduction of our "Zero Defect System" which was introduced right across of manufacturing network in 2012.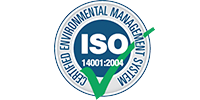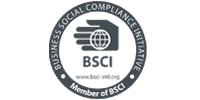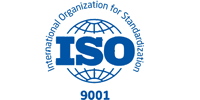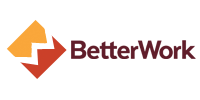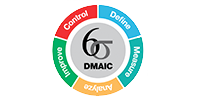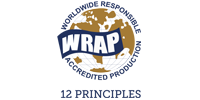 FOR ANY INFORMATION
CONTACT US BY MAIL